"I help people discover and reconnect with the magic in their lives, with their very own brand of inner and universal wisdom, with the purpose and inspiration for their living on this planet and the all-powerful and nurturing essence of their most genuine and unconditional love for themselves and the people around them. I am not a wizard, yet believe and can demonstrate that living, loving and giving are the ultimate expressions of true wizardry.
I cannot resurrect the dead, yet I have witnessed time and again the marvel of emotional, spiritual, creative and intellectual resurrection. I cannot travel to the stars, yet I can bring into sharp focus and clear perspective an entire universe of possibilities, singularities, opportunities and wonders to be revealed, experienced, transformed and mastered.
I cannot elude the word in any of its manifestations, yet I can ground and center through the limitless power of introspection, inner journeying and wordlessness to provide a safe and unique space as vast, welcoming, forgiving and healing as the vastness of time itself. I believe that magic is the technology of the soul and intuition its guiding principle… Magic is energy and energy is present everywhere: in the Universe, in Nature, in the environment that surrounds us; in ourselves.
Being a Thought Work and Life Skills Educator™, drawing from my experience as a nurse, as a man from another culture and as a very creative, inquisitive, non-conformist individual is my way of giving to and healing the world one person at time, for I am —first and foremost— a healer, and at heart and forever, a Wayfinder."
Known as
The Negativity Whisperer
™
for his deft ability to spot, dig up, debunk and turn around negative thoughts and beliefs for his clients, Pedro F. Báez is a Master Certified Life Coach.
Pedro is also a rigorously trained, experienced and skilled Licensed Vocational Nurse, and a Certified Health Coach
.
Pedro was born in Havana, Cuba and emigrated to the United States in 1980, at age 19. Pedro is an
accomplished and critically acclaimed writer, poet and literary essayist with works published in literary magazines, reviews and blogs
throughout the United States, Cuba, Latin America and Europe
, and in secondary education and college-level Spanish language textbooks in the United States. Pedro is considered, by literary experts, as one of the essential poets of the Mariel Generation of artists, writers and intellectuals that emigrated to the United States from Cuba during the Mariel Boatlift of 1980.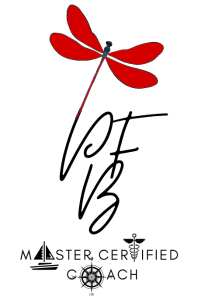 Copyright © 2012-2023, Pedro F. Báez, Master Certified Life Coach and Owner at (L)attitudes™: A Life Coaching Alternative™, LLC
28310 Roadside Dr., Suite 214, Agoura Hills, CA 91301, U.S.A. | Toll Free: (800) 397-8865 | E-Mail: pedrofbaez@pedrofbaez.com